Conferences & Tradeshows
Go Golf Conference & Events Management produces conferences, meetings, special events and sporting events, concentrating our efforts to the association, charity and not for profit sector.
Go Golf will create and produce an event that meets your criteria. Experts in local food and beverages, culinary tourism will always be an important part of your event – added value to your budget. Offering creative suggestions for the corporate client looking to wow their guests, or working with a volunteer committee to host an event with a fund-raising or charitable component, Go Golf will support the committee in all their endeavours, to produce an event that is sustainable, long term, and successful.
From the behind the scenes administrative support, to the front of the line leadership roles the Go Golf Team can be there in any capacity you choose.
Go Golf events worked very well with a diverse group of volunteers – both on the planning committee and on the course on the day of the tournament. Their dedication, work ethics, leadership and training created a cohesive team; the team came together year after year – now in its thirteenth year, and over 200 volunteers at the event.
Leaders Invitational
CSI Forum 2013
Produced the 1st world conference to be hosted in Canada. Included site negotiations, budget development, supplier management, registration management, program content development, speaker management, human resources, food and bevera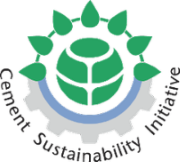 ges, off site activities, menu planning and development, meeting management, Audio Visual, spousal program, on site administration and registration, event reviews and debriefs.
This two-day programme was structured around plenary, breakout dialogues sessions and site visit of some of the most outstanding sustainable constructions in the area.  During which the delegates had the chance to learn about the latest trends in the building materials market worldwide, understand stakeholders expectations, analyze different approaches to encourage adoption of sustainability elements in mainstream constructions.
150 attendees, 7 days of meetings, 3 day conference, pre and post conference tourist program.
CCFCC 2011
Full conference management for a 4 day conference, 3 days of meetings, a golf tournament, including site selection, budget development and management, sponsorship sales, registration and administration, speaker development, content development, 14 food and beverage events, gala awards dinner, fundraising, chefs competitions, junior chefs program, spousal program, AGM, Audio Visual, transportation, marketing, sales, and media relations.
Culinary Tourism 2009
A 1 day symposium featuring the best of BC, full conference management including content and speaker development, food and beverage development, sales, registrations, administrations, budget development and management, PR, media relations, activities and tours, photography, videography, audio visual.
The Leader's Invitational: 2002 - present
A combined tradeshow and golf tournament – 500 attendees, 50 tradeshow booths, two golf tournaments, breakfast, lunch, dinner, site management, 15 food and beverage stations featuring local chefs, products and beverages, complete event management and production, content management, sponsor development and sales, budget development and management, registrations, administration, photography, Audio Visual, human resource management including 125 volunteers, supply management, tradeshow management, and security.