Golf Tournaments
Tournament Director for; Saccomaniacs Ag4Autism Charity Golf Tournament,  Aplin Martin Golf Tournament, B and B Contracting Charity Golf Tournament,  BCFPA/WDC Golf Tournament,  Wolseley BC Charity Golf Tournament, Women's Media Golf Classic, Coast Capital Savings Charity Golf Tournament, BC Sports Hall of Fame, BC Hospitality Foundation, Ovarian Cancer Canada, The Shriners of British Columbia, The BC Restaurant and Foodservices Association, The Zlotnik Foundation, The Leaders Invitational, The Zajac Women's Tournament, The One and Only Golf Tournament, Logotex Charity Classic and the Wood Gundy at Park Place Charity Invitational.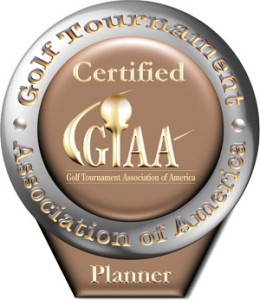 Donahue awarded Certification by Golf Tournament Association of America.
She has accepted an invitation to sit on the Board of Advisors for the GTAA.   The GTAA is the Association for all Golf Tournaments and Events – Fundraisers, Corporate Outings, Networking, and Amateur Competitive Events. GTAA serves everyone in the golf tournament industry: tournament coordinators, golf courses, suppliers, charities, associations, meeting planners, civic groups, schools, churches, and all groups or individuals involved in a golf outing. It is here to serve and assist organizations in taking their events and business to the next level through education, information, and marketing. The GTAA offers seminars, newsletters, teleconference calls, trade shows, and educational materials.
Saccomaniacs Charity Golf Tournament 
2018 Thank you BCFPA – WDC (and Dawn): you run an amazing tournament. Congratulations on making it even better than last year, which I thought would be impossible. Thanks again, it was a fantastic day!

Earle McCandless, CRM, Commercial Account Director
I would just like to tell you that we had an absolutely wonderful time at the Saccomaniacs golf tournament. We are looking forward to next years tournament already I must say this was one of the best tournaments Rebecca and myself have been in and thoroughly enjoyed ourselves.

Much thanks
Kevin & Rebecca Herfst