Golf Tournaments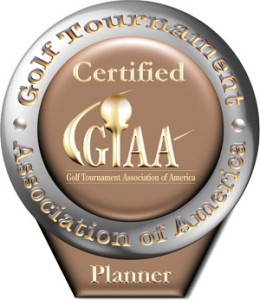 Donahue awarded Certification by Golf Tournament Association of America.
She has accepted an invitation to sit on the Board of Advisors for the GTAA.   The GTAA is the Association for all Golf Tournaments and Events – Fundraisers, Corporate Outings, Networking, and Amateur Competitive Events. GTAA serves everyone in the golf tournament industry: tournament coordinators, golf courses, suppliers, charities, associations, meeting planners, civic groups, schools, churches, and all groups or individuals involved in a golf outing. It is here to serve and assist organizations in taking their events and business to the next level through education, information, and marketing. The GTAA offers seminars, newsletters, teleconference calls, trade shows, and educational materials.
Dawn: Great job at getting it done in 2020.  You did a great job creating a tournament with the restrictions you had to deal with. I think everyone appreciated having something to take their mind off all the stuff we are dealing with day to day to keep our businesses running and our people and families safe. Thanks for creating a new and fun event; see you in 2021.
Best Regards,
Mark Omelaniec, President
The Langley Concrete Group
Ag4Autism 2020 Tournament
Thanks Dawn! I want to say the 2020 tournament was great and we appreciated all that was done to make it the best day it could be.
John de Jonge, President, Artex Barn Solutions