" Testimonials & Blog Posts "
.. what people are saying about us
Dawn: Great job at getting it done in 2020.  You did a great job creating a tournament with the restrictions you had to deal with. I think everyone appreciated having something to take their mind off all the stuff we are dealing with day to day to keep our businesses running and our people and families safe. Thanks for creating a new and fun event; see you in 2021.
Best Regards,
Mark Omelaniec, President
The Langley Concrete Group
Ag4Autism 2020 Tournament
Thanks Dawn! I want to say the 2020 tournament was great and we appreciated all that was done to make it the best day it could be.
John de Jonge, President, Artex Barn Solutions
Hey Dawn,
Thank you so much for having us again at this amazing event. You do an amazing job and it truly is a such a fun thing we are able to to do every year. Again the response to or product and our team was so heart warming and enjoyable. Although we didnt get to see you on the actual day we are so humbled and grateful that you take the time to include us! The event went off without a hitch; everyone seemed to have a great time! Can't wait till next year stay in touch.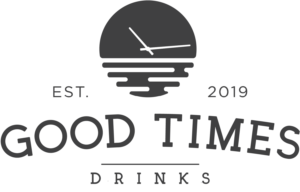 Craig Rudder
Owner/COO
604-612-0631
www.GoodTimesDrinks.com
June 2020, Carolyn Campbell, ED, Concrete BC, congratulated Dawn Donahue on graduating the Virtual Event & Meeting Management Course (Executive Leadership Institute), then sent this post:
Dawn, more importantly, here's your Report Card from the "School of Life"
Compassionate  A+  –  (gives of self, even when no one's looking)
Intuitive A+  –   (naturally gifted)
Ability to see from others' perspectives A+  –  (practically goes out of body)
Spiritually alert A+  –  (aura beginning to glow)
Resilient and adaptable to unexpected change A+  –  (like the Energizer Bunny)
Terminally optimistic  A+  –  (fast rebounder)
Exercises gratitude muscle A+  –  (your cup to be refilled x 7)
2019 – A Million Thank Yous!
Dear Dawn,
OMG – you are so special!  I just had a chance to view the absolutely amazing recommendation you so kindly wrote!  Someone is going to think I paid you a big sum of money for that lovely, kind endorsement!  I am the fortunate one to have the opportunity to work with you!  You are such a breath of fresh air – we need to clone you!  Believe me the feeling is mutual and then some!
2019
Thank you Dawn.  It was a pleasure working with you and your team. From my perspective the involvement and organization you provided with the hotel, timelines and details was exactly what we needed! Success.
Dawn!
One of the things I know we can count on with you, is being direct, forthright and telling it as it is. Refreshing in any business! We appreciate this trait of yours, among many. Brian Bonney, First Nations Education Foundation (FNEF)
2018
Dear Dawn and GGEM Team,
Words can't really express the appreciation I have for all you do for Concrete BC but I want you to know I see all the sweat and heart you pack into our events and I know they are a success because of your expertise.  Thank you for a beautiful and magical convention.  As usual, you brought your A+ game and we are so grateful.
2018
Hi Dawn –  Once again it is a pleasure to work with you. We have nothing but more amazing things to say about your leadership and organization of events!
2018 Aplin Martin – Martin Associates 50th Anniversary Golf Tournament – Dawn, a huge "Thank you" to you and your team. By all accounts the tournament was a success and exceeded our expectations. I know behind the scenes there were many last minute changes and challenges. You and your team ensured that our guests were unaware and not impacted by these hiccups.   I was very impressed with you and your teams organization and coordination skills, clearly not your first tournament. It was also impressive with the amount of clout you have with Mother Nature; what an absolutely beautiful day!!!!
Please pass along our appreciation to everyone involved that supported you in making our 50th Anniversary Golf Tournament a huge success.
"One of the best golf tournament planners I have ever met, world wide. We support over 3000 tournaments annually world wide. Dawn Donahue and Go Golf events lead the way in event planning, production, execution and attention to details. Actually, one of the best event producers and planners, regardless of event!"
2019 – ​Dawn and her team are amazing to work with! Her expertise was invaluable when working with a challenging venue and her ability to predict pinch points allowed our event to flow smoothly and seamlessly. We met several times before the event and she was on site the day of and always available to answer questions or lend a hand. I would recommend GGEM to anyone and am looking forward to working with them again in the future.
2019 – Hello Dawn, It has been an absolute pleasure having you as our main organizer for this AGM, Awards Luncheon and Gala Dinner; you made the event so successful. On behalf of JW Marriott Parq Vancouver, especially our banquet department, thank you again for all your time and effort you put in to making this event successful. I hope you enjoyed your time here as much as we did.  Looking forward to working with you and your company again!
Thanks Dawn! I really appreciate your partnership. It will be great! I have faith.
Dawn,  
Just a short note thanking you again for always making my job so easy.  You are a joy to work with and I already look forward to our next event together.  Talk soon!  Angus
2018
Thanks for your clear, concise, timely  message Dawn. This is a nice change for the good. Thank you for your involvement and good work.
2018 WDC – BCFPA Golf Tournament – Hi Dawn – 100% first class…from initial communication and registration, follow up, to arrival and breakfast, golf (good pace of play), on course exhibitors, to speeches (nice and short), prizes (not too many…excellent), and dinner (1st class). I wouldn't change a thing. No need to. The best organized and executed golf event I have played this past year!
" BCFPA Golf Tournament 2018 – Thank you Dawn, you run an amazing tournament. Congratulations on making it even better than last year, which I thought would be impossible.
Awesome organizer, awesome day, awesome people, awesome pictures. Simply awesome! Thanks for everything Dawn!
Go Golf events worked very well with a diverse group of volunteers – both on the planning committee and on the course on the day of the tournament. Their dedication, work ethics, leadership and training created a cohesive team; the team came together year after year – now in its thirteenth year, and over 200 volunteers at the event.
Dawn is a go-getter. She can match everyone's energy and is always looking to get your event ahead of the crowd. You can trust her experience and more importantly her instincts. Your golf event should run through her company. You'll get results.